View from the Ground, by Dr Caroline Begg
Entering the real world of general practice as a fully-fledged GP after recently completing GP training was very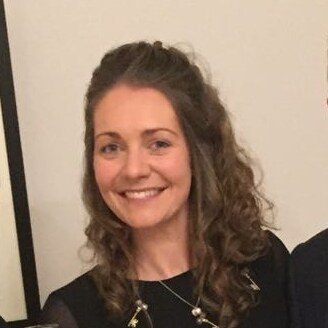 daunting. On reflection, I remember starting work as a foundation doctor and being excited about finally having a real job, with clinical responsibility and fewer assessments. In reality, there are just as many or more assessments. Recently qualifying as a GP, I can appreciate that this is actually where the fun starts.
After graduating from medical school in Aberdeen, I spent 2 years in Edinburgh as a foundation doctor, followed by a locum year in Accident and Emergency before embarking on my 3 years of GP training. It is remarkable that GP training, a specialty requiring a vast knowledge base, can be completed in 3 years. In contrast, some hospital specialties take more than twice as many years. Why would anyone want to be a trainee for any longer? I often questioned whether I would be ready in 3 years. Would I know everything to be a successful GP? The answer is of course no. Now that I am qualified I am still learning and this, along with the verifiability of my days, are two of the most exciting parts of general practice.
I was fortunate to have the opportunity to complete training in two very different areas. Six months of my general practice training were spent in an ex-mining town and my final ST3 year was spent in a popular beach town. Both jobs were busy and demanding but varied in their approach to how they managed this. Being able to have split training allowed me to appreciate how different practices can be run, the benefits and disadvantages of each system, and the importance of team work. It was also useful to determine the sort of practice I would like to work in after completing my training.
I observed how staff shortages can add pressure to the practice partners, which also added to my responsibilities once I had passed the Clinical Skills Assessment (CSA). I was privileged in having caring partners who helped me to complete training. However, I often found the obstacles from the GP unit challenging and was certainly not alone in this regard in the training region. Having a supportive educational release group and tutor was important to ensure I was on track with the e-portfolio and CSA revision.
At times I felt I was in the practice more than the practice partners. As I began to see more patients, my work load increased, not only with regard to the numbers of patients I was seeing but also from results, referrals, and phone calls. This added to the pressure while I was revising for the most expensive exam I had yet sat. I was also ensuring all competences and reflective logs were completed. It seemed like a constant list of targets: consulting in 10 minutes, passing CSA, and then preparing for the final Annual Review of Competence Progression (ARCP) panel. Occasionally I felt as though I was chasing my own tail but being flexible and organised ensured that everything was completed.
I think it is important to take time to consider your options after completing training; there is no rush and there are currently plenty of job opportunities. Make sure you accept the job that is right for you. There is a lot to think about when considering work after completion of training: partnership, salaried, long-term locum positions, or individual locums. In addition to this it is important to consider how many sessions you want to work, the location of the practice, the population it serves, whether maternity pay is offered, how much pay is offered per session, and whether the practice seems like one you will fit in with. Each post has pros and cons but it was important for me to determine what I wanted. With time, I recognised that regular locum work is not for me and I started looking for a permanent role that could provide continuity. A further point to remember is the importance of peer support and opportunity to bounce ideas about.
Although the landscape of general practice is changing I am looking forward to the excitement and opportunities ahead.
Dr Caroline Begg
Grange Medical Group, Edinburgh