Dr Honor Merriman Explores Recent Guidance on Reflective Practice for Practitioners and Students and How This Supports Learning and Patient Care
Read This Article to Learn More About: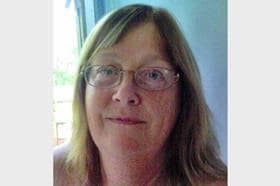 why further guidance about reflection was needed
a toolkit and framework to aid reflective practice
disclosure and concerns about fitness to practise. 
Find key points and implementation actions for clinical pharmacists in general practice at the end of this article
New guidance that provides clear information about how to be a reflective practitioner was published in September 2018 by the General Medical Council (GMC), Academy of Medical Royal Colleges (AoMRC), Conference of Postgraduate Medical Deans (COPMeD), and the Medical Schools Council (MSC).1,2

Many healthcare professionals are using reflective practice to reflect on their actions as a process of continuous learning and development. Recently, however, clinicians have become cautious in recording their reflections, largely since the legal case of Dr Bawa-Garba.3 In this case, the trainee doctor's reflective notes about the death of a child in her care were 'fed into the trial' in court.4,5 As the case unfolded in the public domain, many doctors approaching their appraisal were worried about their own reflective notes and some declined to submit any at all to their appraisal discussion. In March 2018, COPMeD published interim guidance6 and this has now been superseded by The reflective practitioner.2 In August 2018, AoMRC and COPMeD published a toolkit7 to aid clinician reflection. This toolkit should be read in conjunction with The reflective practitioner and has a series of useful templates and examples to aid reflective practice.

Taken together, these two recent documents are a rich source of information for all doctors and reading them will be rewarded with a deepened understanding of reflective practice. It might have seemed at first that using reflective practice was no longer advisable; now with this guidance GPs will learn how to use reflective practice more effectively to benefit of their own learning and the care of patients. Reflection is also, of course, a core requirement for revalidation.2,8
'There Are No Hard and Fast Rules on How to Reflect'2
Individuals see events differently and need to develop their own personal templates for capturing their thoughts about both the good and the less good events in their practice. The process of writing down what has happened and what they feel about it is important; the act of writing crystallises thoughts and facilitates further ideas about what might need to be done in the future. Sharing ideas with colleagues can help necessary changes. Appraisers can help colleagues continue the thinking during the appraisal meeting. This can allow more ideas about future actions.2 The AoMRC has developed useful templates for reflection, available at aomrc.org.uk.
The 'What? So What? Now What?' Model
The simple model in Figure 1 is a very good starting point for those wishing to embrace reflective practice:
What? focuses on thoughts at the time of the event, e.g. 'What was I thinking when I took the actions or made the decision that I did?'2
So what? involves thinking about the significance of what happened as well as the feelings that were evoked, e.g. 'How did I feel at the time of and after the experience, why was it important?'2
Now what? looks at the processes and opportunities that can help learning from the experience and actions that result, e.g. 'What can I learn from or do differently next time?'2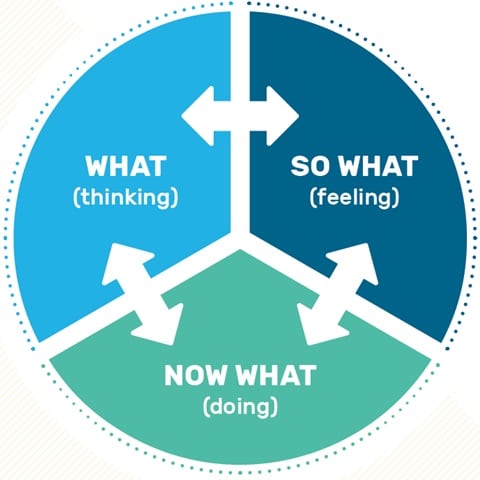 Recording for Appraisal
When recording experiences in portfolios that have resulted in reflection, doctors are advised to focus on the learning that has been identified and not to add factual details of exactly what happened to whom and when.2 The GMC advises doctors to anonymise personal data in both training records and reflective notes and defines what anonymisation means in practice.2,9,10 Similarly, factual details should not be noted when significant events discussions are recorded.2,11
Disclosing Records to the Courts
Recorded reflections are not subject to legal privilege.2 If disclosure is requested, the owner of the portfolio should seek advice: for GPs this is usually their medical defence organisation.

Confidential patient information should only be disclosed if you:2,10
'satisfy yourself that personal information is needed, and the disclosure is required by law
only disclose information relevant to the request, and only in the way required by the law.'
Reflective Notes and GMC Fitness to Practise Concerns
The GMC does not ask GPs to provide their reflective notes in order to investigate a concern about them.2 However 'evidence of insight and remediation may reduce the need for the GMC to take action. It plays an important role in how the GMC assesses whether a doctor's fitness to practise is impaired.'2
Summary
Up until now doctors have varied in their ability and interest in setting down thoughts on their experiences. The court case of Dr Bawa-Gaba this year has focused attention on this and guidance has emerged from the AoMRC and the GMC to show how reflection may be done. A variety of models are available to try out in the AoMRC toolkit to support us in using reflection to benefit our learning and our patient care.

Dr Honor Merriman

GP and Senior Appraiser, Oxfordshire
Ten Key Points on Being a Reflective Practitioner2
Reflection is personal and there is no one way to reflect. A variety of tools are available to support structured thinking that help to focus on the quality of reflections.
Having time to reflect on both positive and negative experiences—and being supported to reflect—is important for individual wellbeing and development.
Group reflection often leads to ideas or actions that can improve patient care.
The healthcare team should have opportunities to reflect and discuss openly and honestly what has happened when things go wrong.
A reflective note does not need to capture full details of an experience. It should capture learning outcomes and future plans.
Reflection should not substitute or override other processes that are necessary to record, escalate or discuss significant events and serious incidents.
When keeping a note, the information should be anonymised as far as possible.
The GMC does not ask a doctor to provide their reflective notes in order to investigate a concern about them. They can choose to offer them as evidence of insight into their practice.
Reflective notes can currently be required by a court. They should focus on the learning rather than a full discussion of the case or situation. Factual details should be recorded elsewhere.
Tutors, supervisors, appraisers and employers should support time and space for individual and group reflection.
Academy of Medical Royal Colleges, the UK Conference of Postgraduate Medical Deans, the General Medical Council, and the Medical Schools Council. The reflective practitioner. Guidance for doctors and medical students. 2018. Reproduced with permission.
Implementation Actions for Clinical Pharmacists in General Practice
Written by Gupinder Syan, Training and Clinical Outcomes Manager, Soar Beyond Ltd
The following implementation actions are designed to support clinical pharmacists in general practice with implementing the guidance at a practice level. 
Be aware that the GMC, AoMRC, COPMeD, and MSC guidance on reflective practice, the toolkit, and the 10 key points on being a reflective practitioner are very relevant and applicable to the role of the practice pharmacist
Incorporate and lead on reflective practice during your practice meetings, ensuring there is a structured process for capturing active ideas and actions on improving patient care
Incorporate reflective practice in your personal CPD as part of the new GPhC revalidation process, which will show self-development and support your wellbeing
Include peer discussion, which can be a powerful way of gaining support as part of your appraisal and for gaining ideas on how to do things differently next time. Do this as part of your peer discussion for revalidation, which you will be required to submit in 2019
Ensure you follow GPhC standards of practice when writing your reflective pieces within your revalidation entries and always maintain patient confidentiality through appropriate anonymisation.
GMC=General Medical Council; AoMRC=Academy of Medical Royal Colleges; COPMeD=Conference of Postgraduate Medical Deans; MSC=Medical Schools Council; CPD=continuing professional development; GPhC=General Pharmaceutical Council