Professor Geoff Hackett and Professor Mike Kirby Summarise Updated Guidance on Diagnosing and Treating Erectile Dysfunction in Primary Care and the Importance of Investigating for Cardiovascular Risk Factors
Read This Article to Learn More About:
how changes in prescribing regulations affect management of erectile dysfunction (ED)
ED as a risk factor for cardiovascular disease and other conditions diagnosing and treating ED.
Find key points and implementation actions for STPs and ICSs at the end of this article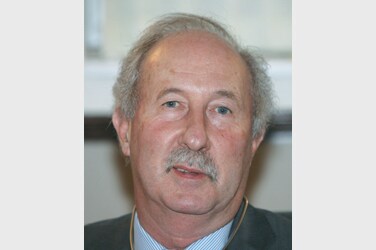 Increased media interest regarding the availability of safe and effective oral drugs for erectile dysfunction (ED) has resulted in more men seeking help for this condition, with 1 in 4 new diagnoses being in men aged under 40 years.1,2

Newer treatment options reduce the need for urological referral, so that management of ED now mainly falls within the remit of primary care or specialist's men's health physicians, who also need to be alert to links between ED and cardiometabolic disease3 and the importance of relationship and psychological issues.4 With the recent availability of over-the-counter medication, pharmacists now have an important role in the assessment of associated co-morbidities to ensure safe and appropriate dispensing. The pharmacists are trained to exclude inappropriate use and to signpost the patient to get appropriate investigations.

The British Society for Sexual Medicine has updated its guideline on the management of ED4 to help physicians and other healthcare professionals manage ED in line with recent evidence and clinical opinion, while adhering to Department of Health regulations.
Background
Erectile dysfunction is the continuing inability to achieve and/or maintain an erection sufficient for sexual performance.4 ED results from disruption of various vascular, neuronal, hormonal, and metabolic factors, mediated by endothelial and smooth muscle dysfunction.4

Erectile dysfunction is associated with a number of important physical conditions and may affect psychosocial health. This can result in reduced quality of life in men and for their partners.5
Risk Factors
Erectile dysfunction has similar risk factors to cardiovascular disease (CVD);6,7 see Box 1.
Box 1: Risk Factors for Erectile Dysfunction4,6
Older age
Sedentary lifestyle
Obesity
Metabolic syndrome
Diabetes
Dyslipidaemia
Smoking.
Erectile Dysfunction as a Risk Factor
Erectile dysfunction reflects endothelial dysfunction and is a cardiovascular (CV) risk factor itself, conferring a risk equivalent to current moderate smoking.4

Erectile dysfunction is also an important marker of future CV risk and may precede a CV event by some 2–5 years.6,7

The predictive value of ED and coronary artery disease may be particularly useful in younger men (aged 40–49 years),8 in whom traditional risk assessment tools are less helpful.
Other Benefits of Case Finding Erectile Dysfunction in Practice
Case finding ED in practice facilitates the early diagnosis and management of other conditions, such as dyslipidaemia, diabetes, hypogonadism, occult cardiac disease, and lower urinary tract symptoms (LUTS)/benign prostatic hyperplasia (BPH).4

While the degree of dyslipidaemia may not dictate treatment with lipid lowering therapy according to primary prevention guidelines, it may be a major reversible component in ED.3

Erectile dysfunction may be the first symptom in up to one-fifth of men with diabetes.3 It may also be a better predictor of cardiovascular events in these patients than hypertension, dyslipidaemia, and microalbuminuria.9

Testosterone deficiency (TD)10 is a reversible cause of ED that may make men less- or even non-responsive to phosphodiesterase type 5 inhibitors (PDE5Is).3,4 It is also associated with other long-term health implications such as type 2 diabetes, metabolic syndrome, obesity, and depression.11

In an otherwise asymptomatic man, ED may reflect underlying coronary artery disease.3 Erectile dysfunction is also associated with ischaemic heart disease severity, in terms of plaque burden and number of arteries affected.6,7

Lower urinary tract symptoms (LUTS) and ED severity are closely related, and therapies for one may adversely or beneficially affect the other.12,13 A study comparing daily tadalafil 5 mg versus placebo and tamsulosin 400 mg versus placebo showed that, while both drugs equally improved LUTS, tadalafil 5 mg also improved erectile dysfunction symptoms.14 Alpha-blockers have been estimated to produce anejaculation or retrograde ejaculation in up to 30% of men treated for LUTS.15
Diagnosing Erectile Dysfunction
The initial assessment of ED should include a comprehensive medical, sexual, and relationship history. Clinically validated questionnaires can be used to assess sexual function domains and response to therapies.4 It may be helpful to have the man's partner present in the consultation, so that any co-existing sexual problems on their part can also be identified and addressed.
A careful physical examination is important, to detect any potentially reversible causes of ED. Routine laboratory testing for ED includes lipid profile, fasting glucose and/or glycated haemoglobin, and fasting testosterone level.4
Testosterone levels should be checked before 11.00 in the morning and measured on at least two separate occasions.4 Free testosterone has a greater correlation with clinical symptoms of TD.16 This can be calculated from total testosterone, sex-hormone binding globulin, and albumin levels. The Primary Care Testosterone Advisory Group provides a free and bioavailable testosterone calculator and downloadable app. If results are abnormal, consider discussion with or referral to a specialist clinic.4
Specialist Investigations
Specialist investigations include the intra-cavernous injection test, colour Doppler ultrasound, phalloarteriography, cavernosometry/cavernosography, and nocturnal penile tumescence and rigidity.4 Most men with ED do not require these tests. Some patients, however, want to establish the cause of their ED and should be investigated appropriately. Other indications for specialist investigations include patients who:4
have penile or testicular deformities that require assessment
have a history of trauma
have an arterial abnormality on Doppler ultrasound
are young and have always had trouble achieving/maintaining an erection, have a primary cardiovascular abnormality, have suspected primary venous leakage, or are being considered for surgical intervention
have had other inconclusive investigations
are candidates for surgery. 
Erectile Dysfunction and the Patient with Cardiovascular Disease
Because ED may reflect more generalised arteriopathy affecting the coronary arteries, newly presenting patients should have their cardiovascular risk assessed to define them at either low or high cardiac risk. Those considered to be at intermediate cardiac risk should be re-evaluated in primary or secondary care as appropriate and redefined as either low or high cardiac risk. Patients at low cardiac risk can be managed in primary care, while those at high cardiac risk should have their assessment and management supervised by a specialist team.4 See Figure 1 for a management algorithm according to graded cardiovascular risk.
Men with ED and coronary artery disease (CAD) may be worried that the exertion and excitement of sexual intercourse may precipitate further coronary events.17 However, with appropriate education and counselling, most men with coronary heart disease (CHD) can have sex safely and use ED therapies. Vigorous sexual activity, particularly with a new partner, may be best avoided. Men at high risk of a CV event, such as those with unstable heart disease, history of recent myocardial infarction, poorly compensated heart failure, or unstable dysrhythmias, are exceptions to this.4 While nitrates are contraindicated with oral PDE5Is, these can often be substituted with an effective alternative under the advice of a cardiologist.4
Men with known CAD should be routinely asked about erectile problems.4
Erectile Dysfunction and LUTS/BPH
Much evidence supports the independent association between LUTS and ED,18–21 and practitioners should bear this link in mind to:20,21
improve understanding of the causes of both conditions
enable patients to connect the conditions and their risk factors
inform and direct case finding and screening practices
help identify co-morbidities
facilitate appropriate treatment choices.
Erectile Dysfunction and Depression
While recent research has shown a consistent bi-directional association between ED and depressive symptoms,22 an earlier study showed that depression at baseline did not predict incident ED, suggesting that depression is more likely to be a consequence, than a cause, of ED.23
Treatment for Erectile Dysfunction
The main treatment objective is to enable the man or couple to enjoy a satisfactory sexual experience.4 Lifestyle change and risk factor modification should form part of all ED management strategies.4
Reversible Causes
Any reversible causes of ED should be identified and treated appropriately. These include drug-induced ED, endocrine disorders such as TD, hyperthyroidism, or hyperprolactinaemia, and partner sexual problems.4
Erectile dysfunction due to TD may be resolved with appropriate testosterone therapy (T therapy), without the need for specific ED treatment. However, because T therapy in isolation can take many months to correct ED, a PDE5I can be prescribed to all men with ED when commencing T therapy, in the absence of any contraindications.4 A PDE5I should not be prescribed to men:24
receiving certain drugs, including nitrates and guanylate cyclase stimulators (such as riociguat)
in whom vasodilation or sexual activity is not recommended. This includes men with severe/unstable heart disease
who have loss of vision in one eye because of non-arteritic anterior ischaemic optic neuropathy, regardless of whether or not this episode was in connection with previous PDE5I exposure
with hypotension (systolic blood pressure below 90/50 mmHg)
with unstable angina or angina occurring during sexual intercourse.
Many men develop acute ED after radical prostatectomy. Pro-erectile therapy should be started as soon as possible after this procedure.4

Psychosexual therapy may be indicated, particularly where the patient or partner feels a psychological issue is contributing to or perpetuating the problem.4
Treatment Options for Erectile Dysfunction
To effectively manage ED, physicians must consider the efficacy and safety of the various treatment options available, together with patient and partner preference.4 See Table 1 for a summary of treatments and consult the summary of product characteristics for individual therapies.
Table 1: Therapies for Erectile Dysfunction
First-line Therapies
Second-line Therapies
Third-line Therapies

Oral pharmacotherapy – PDE5I

(consider tadalafil for men with ED and bothersome LUTS)

Vacuum erection devices (VEDs)

Intercavernous injection therapy (includes alprostadil and aviptadil + phentolamine)

Intra-urethral alprostadil

Low-intensity extracorporeal shock wave therapy

Penile prosthesis
PDE5I=phosphodiesterase inhibitor; ED=erectile dysfunction; LUTS=lower urinary tract symptoms
Vacuum erection devices (VEDs) are very effective in inducing erections regardless of the cause of the ED,25–27 but satisfaction rates vary widely. Their efficacy is improved by adequate instruction, and the man and his partner having positive attitudes towards their use.4Phosphodiesterase inhibitors (PDE5Is). Inadequate instruction or prescribing is the main cause of treatment failure with PDE5Is, and daily or frequent dosing regimens can often salvage failures with on-demand therapy. Daily tadalafil should be considered first-line for men with ED and bothersome LUTS.4

Alprostadil intra-cavernous injections are also highly effective,28 but compliance may be an issue.29 The aviptadil/phentolamine combination has shown similar efficacy to alprostadil, with a lower incidence of post-injection pain.4,30

Intraurethral alprostadil is a less invasive but less effective treatment than the intra-cavernosal injection therapies.4

Penile prosthesis is mainly reserved for patients who have failed to respond to, or are unable to continue with, the other ED therapies. It is particularly suitable for patients with severe, organic ED.31,32 The advantages of this intervention include long-term efficacy, high satisfaction rates, removal of the requirement for ED medications, and the improved ability to lead a normal sex life.33
Conclusion
Erectile dysfunction can affect physical and psychosocial health, and may significantly reduce quality of life in men and their partners. While the increasing availability of effective oral medications has transformed the treatment of ED, many patients are still not being identified and treated. When men with risk factors for ED attend the clinic, physicians need to be proactive and enquire about sexual problems. Medications need to prescribed with appropriate knowledge, advice and support, and adequate doses given over appropriate durations.
Key Points
Increased availability of oral treatments has resulted in more men seeking help for ED, so that:

assessment and management of ED increasingly falls to primary care
pharmacists also have an important role in ensuring safe, appropriate prescribing

Erectile dysfunction can affect both physical and psychosocial health
Erectile dysfunction has similar risk factors to cardiovascular disease
Case finding ED can help with the early diagnosis and management of several other conditions
Erectile dysfunction is also a cardiovascular risk factor itself, conferring a risk equivalent to current moderate smoking:

patients presenting newly with ED should be stratified for cardiovascular risk as either low or high risk, and high-risk patients managed by a specialist team

Clinically validated questionnaires can be used for assessment and a physical examination can identify potentially reversible causes of ED
Treatment options depend on efficacy, safety, and patient/partner preferences.
ED=erectile dysfunction
Implementation Actions for STPs and ICSs
Written by Dr David Jenner, GP, Cullompton, Devon
The following implementation actions are designed to support STPs and ICSs with the challenges involved with implementing new guidance at a system level. Our aim is to help you consider how to deliver improvements to healthcare within the available resources. 
Appreciate that ED is not only a medical problem in itself but also a marker for other diseases, especially atherosclerotic vascular disease and prostatic disease
Establish local management algorithms for the investigation and treatment of ED and include these in local formulary and referral websites
Recognise that many men are embarrassed to present with symptoms of ED and may now wish to buy sildenafil direct from pharmacies, which may mean that they are not screened for other reversible causes of ED or possible risk factors for cardiovascular disease
Encourage local pharmacy providers to invite men to present for such screening and undertake some (history taking/blood pressure) assessment themselves
Ensure that specialist ED support services are available to help with those cases that are not responsive to basic primary care management.
STP=sustainability and transformation partnership; ICS=integrated care system; ED=erectile dysfunction