Clinicians and healthcare professionals treating women disabled by the adipose tissue disorder lipoedema are calling for the NHS across the UK to allow them to provide liposuction treatment on the NHS for their patients' disproportionately large legs on medical, not cosmetic, grounds.
The National Institute for Health and Care Excellence (NICE) is holding a consultation starting in October 2021 to review the evidence for providing liposuction for patients with this under-diagnosed chronic condition. It's characterised by an exaggerated increase in adipose tissue around the legs and hips, and pain, triggered at times of hormonal activity such as puberty and pregnancy. Resistant to dieting, limbs can become so large that some women require the use of a wheelchair.
In the UK, the minimum prevalence of lipoedema has been estimated to be 1 in 72,000. In Germany, however it has been estimated to be 11% in women and post-pubertal girls. In Germany the first guidelines on lipoedema were proposed in 2015, and by others in 2017, using the international classification of functioning, disability, and health.
'Lack of Options'
No treatments currently exist for lipoedema (often observed to run in families) except for surgery. But although lipoedema is recognised and widely treated surgically with tumescent liposuction in parts of Europe, the NHS has only one specialist lipoedema unit, based at St George's Hospital, London - which does not currently offer surgery, and is restricted to providing diagnosis, lifestyle support, and compression garments. St George's is currently carrying out a genome-wide association study to try and establish the genetic basis of lipoedema.
Only one surgeon - Alex Munnoch - provides surgery on the NHS for lipoedema, based in Scotland at Ninewells Hospital, Dundee. A handful of surgeons in the UK offer it privately.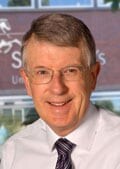 Professor of lymphovascular medicine and dermatology at St George's Hospital, Peter Mortimer - who with his colleague Krystiana Gordon, sees 10 new lipoedema patients a week - is frustrated about the lack of options they can offer for often significantly disabled women. He says: "It is very important that NICE approve liposuction for these patients, because for those with classic lipoedema there is no other treatment. There is no doubt that liposuction can be life changing for the classic patient - physically because of their ability to move better, and psychologically, but more particularly their pain can just disappear."
He says he is forced to send many patients to Germany for surgery, where many centres have been offering liposuction for lipoedema for decades and more cheaply than having it done privately in the UK. He says he has prepared hundreds of applications for NHS funding for surgery for his patients, all of which have been turned down.
In calling for standards of care to be set for lipoedema, he says: "If breast reduction for someone who has neck pain because of the size of their breasts can receive NHS funding, then lipoedema surgery should undoubtedly be funded on the NHS on medical grounds."
Raising Awareness
Part of the problem encountered by healthcare practitioners trying to raise awareness of lipoedema is the lack of knowledge about the condition among their colleagues, even though it  was first identified by Allen and Hines in 1940. There is no confirmatory test. Medical students receive little or no teaching on it, and identifying the condition is often complicated by its presentation alongside obesity.
In May 2014, the RCGP (Royal College of GPs), in partnership with the charity Lipoedema UK, developed and published an e-learning module for general practitioners on the diagnosis and management of lipoedema. However, up until January 2021 only 1416 out of the UK's 50,000 RCGP members had completed it.
Plastic surgeon Alex Munnoch started out working with lymphoedema but has been treating lipoedema patients since 2005, and would in a 'normal' non-COVID year perform 30 liposuctions, of which around half  are for lipoedema. Surgery for lipoedema was halted at the beginning of the COVID pandemic and has not yet been resumed. He believes that lipoedema patients are 'misunderstood', and subject to prejudice because of their size.
"The cases we do are for the pain and discomfort," he insists. "None of my patients are concerned about their appearance. We do not give them nice shapely legs. They have to wear compression garments for the rest of their lives."
He was initially reluctant to start working on lipoedema but responded to what he perceived as a 'great need'. Most of his waiting list for liposuction is now for lipoedema. His technique is to operate separately on each leg, removing 2-9 litres of fat per leg in two operations 3 months apart.
His patients are given target weights before surgery as there is often accompanying obesity. This tests their ability to stick to an anti-inflammatory diet, which they will have to adopt to maintain their weight after surgery.
Prevention
In Kendal, Cumbria, Denise Hardy works as an independent nurse specialist with awards for treating chronic oedema and has a contract with Morecambe Bay CCG to run an NHS clinic. Most of her lipoedema patients reach her when their condition has become advanced.
"That's where the problem lies," she says. "By then it is incurable, and they have been told so many times that they are fat and should just lose weight."
With these patients - many of whom have lost hope and all self-respect - she can only encourage them to adopt an anti-inflammatory diet, a safe exercise routine and offer help with compression garments. However, her work with the European Lipoedema Association has persuaded her that the best hope lies in prevention, by targeting teenage daughters before they develop debilitating symptoms, and encouraging them to eat well and exercise regularly.
A growing consensus of European doctors believe that it is possible to limit the manifestation of gross adipose tissue by means of diet and exercise, but that once the condition is established it is difficult to reverse.
Sharie Fetzer, chair of Lipoedema UK, which has a mailing list of 2500 members, sees signs of hope in her campaign to have the condition recognised. She points out that it was included in the UK Government's Women's Health Strategy: Call for Evidence, Spring 2021. She is collecting evidence for the NICE consultation.
She has been giving talks to trainee surgeons at Kings College London to help them to understand lipoedema and the benefits of surgery: "The younger you can receive surgery the better," she states. "Although some might argue that in a younger person it is more like a cosmetic procedure, in reality it is removing the fear of what lies ahead.
"We do not want to leave surgery until they reach the stage of needing a wheelchair, because by then the impact that lipoedema will have had on their lives is irretrievable."
According to evidence gathered by the charity, 8% of those surveyed considered themselves bed-ridden, 73% were affected by their condition when walking even short distances, 44% felt their mental health was affected, and 58% had spent more than 10 years arriving at a diagnosis.
Recent research on their members revealed that 70% of them had been disbelieved often or very often in their attempts to obtain treatment, 90% of the time by GPs.
Fetzer says: "My hopes of the NICE consultation, given the reality of the over-burdened hospitals post pandemic, are that we get some generous concern about lipoedema patients and we obviously hope that NICE will respond to requests for surgery. We feel that there are categories of patients that they really need to look at. It is part of a bigger issue around improving women's health."
Life-changing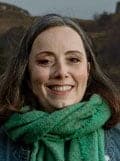 Lorna Taggart, a 41-year-old teacher and mother of three children from Skye, was recommended for surgery with Mr Munnoch 3 years ago and should have had it in May 2020, but the pandemic struck and the procedure was cancelled. Despite swimming four times a week and eating a strict anti-inflammatory diet, Taggart says her hips are 22.5 inches (57cms) bigger than her waist, she is in constant pain and has just been measured for a wheelchair, which she hopes will allow her to continue working.
'It would be life-changing for me if I could have an operation to take the disproportionate weight off my lower body," she says. "I have put my life on hold for so long in the hope that surgery would become available.
"I have no idea why anyone would class lipoedema surgery for a person like me as cosmetic. People who have had it on the NHS do not get nice 'cosmetic' legs. For me, I would just like to be able to get down on the floor and play with my youngest."