A leading epidemiologist who advised the Government on how to tackle health inequalities has featured prominently in the New Year Honours list.
Prof Sir Michael Marmot, director of the Institute of Health Equity at University College London, has been made a Companion of Honour in recognition of services to public health.
Prof Marmot has led research groups on health inequalities for more than 40 years. At the request of the Government, he conducted the Strategic Review of Health Inequalities in England that culminated in a 2010 report, Fair Society, Healthy Lives, more commonly known as The Marmot Review.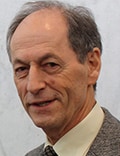 The report predicted that health inequalities and social deprivation would lead to worse health and increasing costs for the NHS, and set out a series of policy strategies to promote fairness and social justice, including goals for early child development, education, and working conditions.
Burden of Poor Health
Ten years later, in a follow-up report, Prof Marmot, who trained as a doctor in Sydney, Australia, described what he called a "shocking" situation in which life expectancy was actually falling in some of the most deprived communities in England, that the time people spent in poor health was increasing, and that the country's north-south divide was widening further.
Earlier this year, Prof Marmot, said that he had worked closely with a succession of health secretaries and public health ministers for more than 20 years, up until 2019: "Then it stopped", he told The Daily Telegraph. During the interview, he suggested that 20% of health inequalities might be apportioned to a lack of access to high quality NHS healthcare.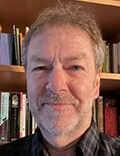 The Companion of Honour is a special award, dating back to George V in 1917, granted to people who have made a major contribution to the arts, medicine, or government over a long period. Membership is limited to 65 individuals at any one time.
Foetal Medicine
Also included in the New Year Honours is Lyn Chitty, professor of genetics and foetal medicine at the UCL Great Ormond Street Institute of Child Health and Great Ormond Street Hospital for Children NHS Foundation Trust, who becomes a Dame Commander of the Order of the British Empire for services to medicine.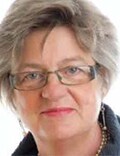 Prof Chitty, who was responsible for creating the foetal size standards now in use throughout the UK and in other countries, has published extensively on non-invasive prenatal diagnosis and ultrasound screening of foetal abnormalities. She is lead researcher on the 5-year Rapid Accurate Prenatal non-Invasive Diagnosis (RAPID) programme aimed at refining and implementing safer antenatal testing using cell-free foetal DNA.
Among other included in today's published list are:
Louis Appleby, CBE, professor of psychiatry at the University of Manchester and chair of the National Suicide Prevention Strategy Advisory Group, who is knighted for services to medicine and mental health
Prof Isobel Heyman, consultant psychiatrist at Addenbrooke's Hospital and honorary consultant psychiatrist at Great Ormond Street Hospital for Children, awarded an MBE for services to child and adolescent mental health
Broadcaster and journalist Anne Diamond, who fronted a prominent campaign to prevent cot deaths, and who is made an OBE for services to public health and to charity
Prof David Crossman, former chief scientist (health) to the Scottish Government, who is made a CBE for services to public health in Scotland
Pamela Goldsmith from West Sussex, awarded a British Empire Medal (BEM) for raising more than £1.5 million for Macmillan in 20 years of volunteering
Lucy Lintott, from Moray, who has motor neurone disease, received a British Empire Medal for voluntary services to research into the disease
Johnathan Joseph, the disc jockey and radio and TV presenter known as DJ Spoony, whose BEM was awarded in recognition of services to charities through music during the COVID-19 pandemic
The youngest recipient in this year's list is 18-year-old Dara Seamus McAnulty who receives a BEM for his environmental campaigning and for his work with people with autism spectrum disorder.