The chairs of the Diabetes, Women's Health, Dermatology, and Respiratory Streams share their highlights from this year's event
This year, Guidelines Live was bigger and better than ever, welcoming 1496 primary care healthcare professionals (HCPs) from across the UK to ExCeL London on 22 and 23 November 2022. Guidelines in Practice invited the chairs of some of the most popular streams to reflect on the best moments from the UK's largest live event dedicated to clinical guidance.
Diabetes Stream
Chaired by Dr Kevin Fernando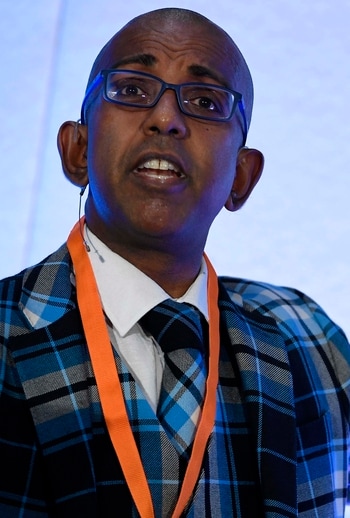 The Diabetes Stream at Guidelines Live 2022 reflected the rapid pace of change in the primary care management of type 2 diabetes.
Dr Fraser Gibb discussed the implications for primary care of the recently updated NICE Guideline (NG) 28 recommendations on continuous glucose monitoring (CGM), which have widened access to CGM for people living with type 2 diabetes.1 However, the increased use of CGM in primary care requires education and support, both for people living with type 2 diabetes and for the HCPs initiating it.1 Dr Gibb discussed time-in-range as a new metric for assessing glycaemia, considering its impact on future complications of diabetes as well as on quality and quantity of life.
My own session opened with a call to action to recognise poor sleep duration and quality as major metabolic risk factors for type 2 diabetes. An expanding evidence base for this relationship has driven the recently updated American Diabetes Association/European Association for the Study of Diabetes consensus report to recommend improving sleep (both quality and quantity) as a key 24-hour physical behaviour for managing type 2 diabetes.2 I also discussed the bidirectional relationship between type 2 diabetes and obstructive sleep apnoea/hypopnoea syndrome.
Finally, Dr Amar Puttanna returned to the recently updated NG28 in his Hot topics in diabetes session, this time focusing on the recommendations around organ protection.1 These encourage HCPs in primary care to think beyond glycaemia, and use the presence of significant comorbidities—such as atherosclerotic cardiovascular disease (ASCVD), chronic heart failure (CHF), or chronic kidney disease—to guide choice of therapy after metformin.1 One practice-changing recommendation is the use of early combination therapy with both metformin and an sodium–glucose co-transporter-2 inhibitor with cardioprotective benefits for patients living with type 2 diabetes at highest risk: specifically those with CHF or established ASCVD, and those at high risk of CVD with a QRISK2® score greater than or equal to 10%.1,3
Women's Health Stream
Chaired by Dr Toni Hazell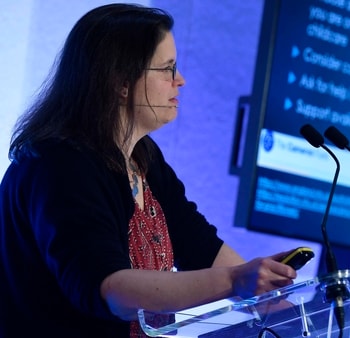 In a packed auditorium with standing room only, the Women's Health Stream kicked off with Dr Amy Tatham's session on bleeding problems. Dr Tatham provided practical guidance on assessing women who present with unusual menstrual bleeding, including discussion of when to treat empirically and a focus on the red flags for endometrial pathology. There was a lot of audience interest, with many questions at the end of the talk and a large queue of people wanting more questions answered during the coffee break!
This was followed by my own presentation on case studies in contraception. The talk started with a recap of the UK medical eligibility criteria for contraceptive use, which underpins all contraception prescribing.4 The case studies covered contraception and obesity, drug interactions, contraception and perimenopause, and the use of extended pill-taking regimens to improve the efficacy of the combined oral contraceptive pill.
Dermatology Stream
Chaired by Dr Tim Cunliffe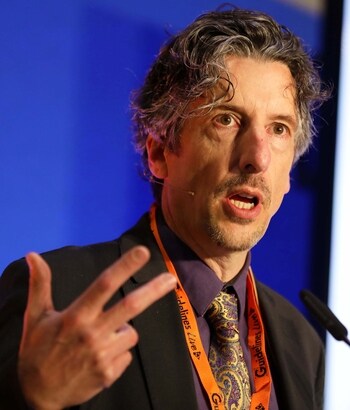 The well-attended Dermatology Stream covered paediatric rashes, how to improve dermatology care and reduce referrals, and an update on acne.
Dr Angelika Razzaque started the morning session with a focus on childhood infections, as well as eczema and other inflammatory dermatoses. The cases of childhood infections presented varied from milder viral exanthems to life-threatening infections such as meningococcal septicaemia and Kawasaki disease.
In my own session, I highlighted the disparity between limited dermatology education for primary care HCPs and the fact that up to 25% of GP consultations contain some element of dermatology. The solution is not as easy as just using teledermatology or Advice and Guidance services, as anything that lowers the threshold for referral also increases demand. I discussed the need for a more streamlined approach to dermatology education, starting in vocational training schemes, that focuses on conditions with high referrals such as seborrhoeic keratoses, which can be easily identified with relatively little training in dermoscopy. I also referenced the Primary Care Dermatology Society (PCDS), in particular its diagnostic tools and concise management guidelines—the PCDS website is now considered one of the best dermatology websites in the world.5
The morning session was ended by Dr Sanjeev Rana, who gave an update on acne. This talk, based around clinical cases, highlighted the most appropriate topical and/or systemic treatments to use depending on presentation. 
Respiratory Stream
Chaired by Dr Steve Holmes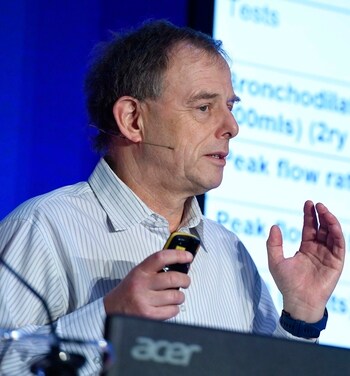 The Respiratory Stream content at Guidelines Live 2022 was challenging, insightful, and forward thinking.
The stream began with my own presentation on the importance of the direction that is being recommended for spirometry. In summary, spirometry should be good quality throughout the NHS, timely, and provided close to the patient's home. It is exciting to hear that this is starting to be the case in many parts of the country. The presentation also covered common conditions that can be identified using spirometry, and when not to rely on the test in the context of clinical care.
Later, Dr Kevin Gruffydd-Jones explored current thinking on asthma, covering not only both current British guidelines on the condition,6,7 but also touching on the Global Initiative for Asthma recommendations on the management of people with mild asthma.8
It was an insightful afternoon—and marvellous to see that many colleagues remained until the end of the sessions.
Summary
This article provides a taste of the huge variety of guidance-focused educational sessions on offer at Guidelines Live. To dedicate time to your continuing professional development next year, join us and book now for Guidelines Live 2023 on 21 and 22 November at ExCeL London.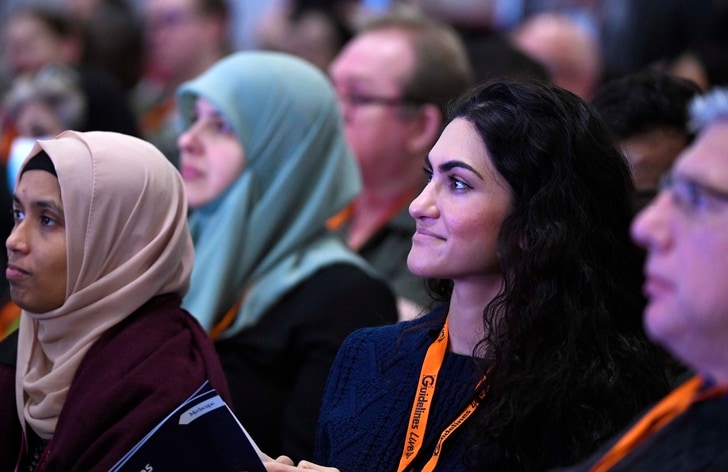 Guidelines Live is an educational event made possible by sponsorship from organisations including pharmaceutical companies. Sponsors have had no input into the agenda of the meeting unless through sponsored session(s) as indicated on the main programme.