Session Chair Dr Kevin Fernando Recaps the Keynote Speech, Which was Delivered by Dr Sam Roberts, Chief Executive of NICE
The keynote lecture at Guidelines Live 2022 was delivered by the Chief Executive of NICE, Dr Sam Roberts. The presentation explored how NICE's work on creating living guidelines is progressing, and highlighted the pivotal role of NICE in addressing health inequalities.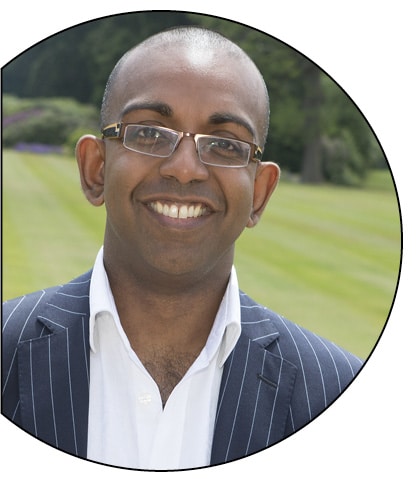 The Role of NICE
Dr Roberts introduced her session by discussing the role of NICE in balancing the delivery of best care with the provision of value for money, across the NHS and social care, for the benefit of individuals and society.
NICE rigorously assesses the latest evidence to produce guidance for health and social care practitioners (HSCPs). NICE also develops recommendations to drive innovation into the hands of HSCPs, and encourages the uptake of best practice to improve outcomes for all.
An opening poll that asked the audience how many of them had used NICE's guidelines, products, or resources suggested that the vast majority of those present had consumed NICE's output in some form.
NICE's Direction of Travel
Dr Roberts then outlined NICE's 5-year strategy,1 launched in April 2021, which maps the long-term trends and changes in healthcare, and the overall direction of travel for NICE. This strategy was developed in response to the rapidly evolving world, and an exponential increase in the pace of change in health and social care.
The COVID-19 pandemic has put huge pressure on health services in the UK; however, there has been considerable growth in innovation during this time, driven by the availability of vast quantities of real‑world data. Furthermore, patients now have a more significant role in the decision‑making and care process.
NICE recognises that, to remain a world leader in guidance, it must adapt to future changes and challenges. However, Dr Roberts stated that NICE's core values—to be independent, transparent, and rigorous—will remain unchanged.
The Four Pillars of the NICE strategy
NICE's strategy for responding to the changing world consists of four 'pillars':
focusing on what matters most—providing the best-evidenced guidance, especially when evidence is limited
creating guidance that is useful and usable—being timely, accessible, and consistent
learning from the clinicians implementing its guidance—being part of the health system and developing new partnerships
becoming an organisation as brilliant as its people—initiating a process of internal transformation.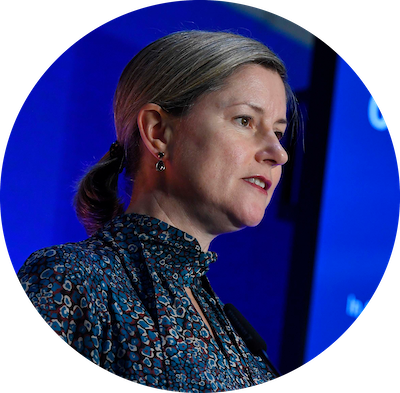 Pillar 1
The first pillar of NICE's strategy is a rapid, robust, and responsive technology evaluation, with the aim of streamlining processes to get innovations where they are needed faster. NICE intends to expand its capacity for new Technology Appraisal guidance by 20%. In addition, NICE will also be prioritising quicker access to the most promising medtech and digital products via Early Value Assessments.
Pillar 2
The second pillar (and focus of the session) is to produce useful and usable digital living guidelines, enabling HSCPs to make decisions based on the latest evidence. Living guideline recommendations will be monitored continually, updated dynamically, and contain all the advice on a topic in one concise product.
These guidelines will focus on topics that are national system priorities, for which evidence is changing at pace or contains uncertainty, that have significant cost or other resource implications for the health system or, perhaps most importantly, that have an impact on health inequalities.
NICE aims to provide more support for clinicians and patients to make shared decisions, and to make it simpler for recommendations to be shared. To illustrate the point, Dr Roberts shared a pilot living guideline on breast cancer that draws from new evidence on best practice.
Pillar 3
The third pillar is to work as part of the health system, collaborating with clinicians to gather data and feedback on their experiences of implementing NICE's guidance. It also involves empowering partner organisations to embed NICE recommendations in everyday health and social care practice to maximise their impact.
Pillar 4
The final pillar aims to demonstrate leadership in data, research, and science by using real‑world scientific data to substantiate the value and effectiveness of new health technologies. NICE will use new data sources, but it will always ask whether an intervention is cost effective and evidenced.
Tackling Health Inequalities
Next, Dr Roberts discussed health inequalities in more detail, which she acknowledged were the elephant in the room. NICE wants to ensure equitable implementation of its recommendations to guarantee that care provided is effective, makes efficient use of resources, and reduces inequalities. Furthermore, NICE guidance supports strategies that improve population health as a whole, while offering particular benefits to the most disadvantaged.
Dr Roberts signposted a new tool to improve access to guidance on health inequalities.2 This online resource collates NICE-recommended and evidenced approaches to addressing health inequalities, set in the context of integrated care system priorities and aligned to recognised health inequalities frameworks, including those adapted from Labonte3 and by Marmot.4
Get Involved
Finally, Dr Roberts encouraged those present to get involved in NICE's work by joining a NICE committee, contributing to consultations, observing a meeting, or simply signing up to receive regular NICE newsletters.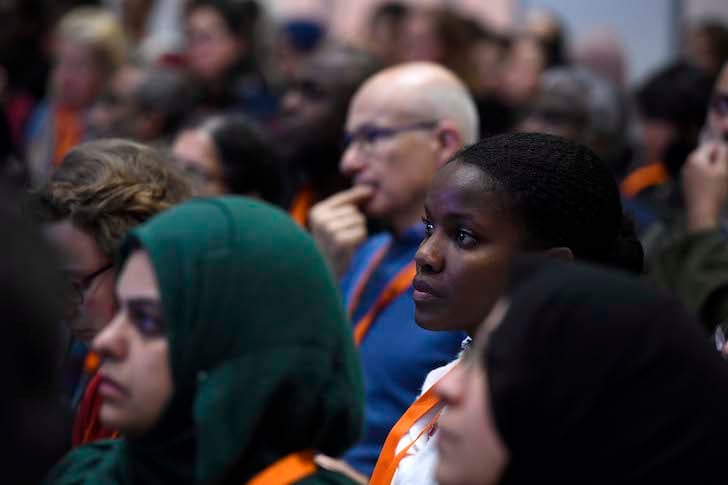 Guidelines Live is an educational event made possible by sponsorship from organisations including pharmaceutical companies. Sponsors have had no input into the agenda of the meeting unless through sponsored session(s) as indicated on the main programme.