A programme intended to save the Government money and increase patient access to medicines may instead result in a drug shortage or a decline in new drug launches, as money paid to the Government by pharmaceutical companies has significantly increased, leading some to reconsider the UK as a place for investment.
The voluntary scheme for branded medicines pricing and access (VPAS) is a levy agreement between the Department of Health and Social Care (DHSC), NHS England, and the Association of the British Pharmaceutical Industry (ABPI), on behalf of the industry.
Launched in 2019, VPAS sets a cap on the total allowed sales value of branded medicines to the NHS each year. The cap grows at an agreed rate of 2% per year and any medicine sales above the cap are paid back to DHSC via a levy. In 2023, members are paying back 26.5% of their medicine sales. Next year, if nothing changes, it's estimated this amount could increase to 30%.
Some pharmaceutical companies are warning of dire consequences for their ability to remain in the UK, which would ultimately affect UK patients as well as the innovation in the wider life sciences industry.
VPAS expires at the end of 2023, and negotiations for a new 5-year deal to begin in 2024 are now underway.
Impact on Patients and Industry
The ABPI says the VPAS levy scheme has led to "escalating, unsustainable payment rates, which are jeopardising the UK's position as a life sciences superpower".
ABPI spokesperson Jack Neill-Hall told Medscape News UK in a phone interview that: "VPAS has a knock-on effect on investment decisions companies are making, like which countries to launch a new product in and do trials in."
Clinical trial launches are declining in the UK, he explained, because companies don't want to launch in a market where they'll be paying a 26.5% revenue tax. This could mean the UK will get access to new medicines later than other countries.
Mr Neill-Hall added, "This is not a profit tax but a revenue tax, so it totally affects the operation of the business in the UK," he said, noting that some members of the ABPI have had to cut staff and factories due to increased costs. 
"It's very difficult for companies to plan what they are doing and deal with these huge fluctuations driven by the pandemic. It's basically a windfall event for the Government…," he said.
The Ethical Medicines Industry Group (EMIG) represents the interests of smaller life science companies in the UK delivering a wide range of medicines to patients. An EMIG survey in 2022 revealed that 50% of its members were reducing supplies of medicines in 2023 and that a further 40% were discussing a reduction.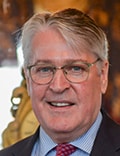 EMIG Chair Leslie Galloway told Medscape News UK: "A 26.5% pay back is enormous. Companies regard such a pay back as unsustainable — 90% of our member companies have indicated they may reduce their supply of existing medicines to the UK and sell them somewhere else to get a better price." 
Mr Galloway noted that 26.5% "means some companies are not making any money at all and others are losing money — 80% said they would downgrade the UK in terms of future launches."
If this happened, it could limit access to certain medicines, Mr Galloway pointed out.
"Cancer medicines would be a particular issue. Patients are expecting a new medicine in the pipeline coming to the UK and it may not, so that's pretty tragic," he said, referring to one company that is producing a diagnostic and therapeutic cancer product and is considering leaving the UK. 
"The problem is there is no one else who knows [how to do] what they do. If they don't leave the UK, they'll struggle to stay in business, but patients may die if they do leave, so that's the quandary companies face," he explained.
Mr Galloway added that there is a lack of transparency in where the money from the rebate is being used. "Government spokespeople state that VPAS enables patient access to medicines," he said, "but we know that the VPAS rebate does not reach the NHS and the Government is not transparent about where it goes".
Medicines Pricing Challenge
AbbVie and Eli Lilly, two of the world's biggest pharmaceutical companies, have sent a warning to the Government by leaving the VPAS agreement in protest of what they describe as increasingly punitive revenue clawbacks. This means they will come under the alternative statutory scheme for branded medicines, which is imposed by Government through law, not via negotiation.
(A new proposal for the statutory scheme itself is also currently under review. The Government has proposed new amendments to the scheme, which is in a consultation period during which the public can comment on the proposal. The consultation ends on 10 October 2023.)
In addition, the British Generic Manufacturers Association (BGMA) has warned that branded generics companies were having to withdraw products as the operating environment was unfeasible. It wants the Government to take generics and biosimilars out of the remit from VPAS, or it says there will be a further loss of cheaper medicines. 
BGMA Chief Executive Mark Samuels said: "The off-patent sector provides the UK with the lowest medicine price in Europe, but that's in serious jeopardy as a result of VPAS, which, if not changed, with mean the NHS paying substantially more and the supply chain becoming far less resilient."
The BGMA is unhappy with its observer status in the current negotiations and has started a judicial review process to challenge the decision to exclude it as a full partner in the negotiations.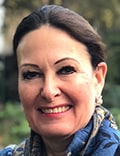 Conservative MP Anne Marie Morris chairs the All-Party Parliamentary Group on Access to Medicines and Medical Devices. She has written a report looking into medicines pricing.
"The challenge with the current VPAS is that it's not attractive, certainly set against the offers from other countries for investment in life sciences," Ms Morris said in a phone interview.
Government: VPAS Could Save NHS £7 Billion in Next 5 Years
The Government has many competing fiscal challenges. The UK is in a cost-of-living crisis. The NHS needs more money to reduce waiting lists, recruit more staff, as well as budget for pay rises for doctors, nurses, and other health staff. From that perspective, VPAS is a welcome revenue stream.
The Government says the current VPAS scheme is on course to save the NHS £7 billion over the 5-year period of the agreement from 2019 to 2023. It says it delivers value for the money to the taxpayer and facilitates patient access to new life-saving treatments and medicines, as well as supporting the UK life sciences sector.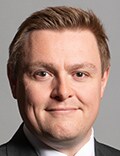 Ms Morris led a Parliamentary debate on the Medicines Pricing Challenge in May 2023. During that debate, Health Minister Will Quince said he was open to ideas about how a future scheme would work. He told MPs the idea is to create a "four-way win — a win for UK plc [Public Limited Company], a win for the NHS, a win for patients, and importantly a win for industry because of its importance to UK."
Discount Before VPAS 
The VPAS is not the only thing affecting the viability of pharmaceutical companies in the UK. The way companies are required to discount their branded medicines before they get to the VPAS stage also bothers them. The pricing scheme for medicines means pharmaceutical companies have to charge less in the UK.
"It's the worst environment in Europe," said Mr Galloway, "it's not just about the voluntary scheme".
The price paid for medicines in the UK is reduced at different stages before VPAS comes into effect.
"NICE cuts it on cost-effectiveness grounds by approximately 70%, then NHS England makes cuts on affordability criteria before you even start with the VPAS rebate," Mr Galloway said. "The list price you started out with — there's nothing left. It's a dreadful mess as companies really aren't going to invest in the UK."
He added: "Companies are looking at Germany and France to invest. It's not difficult to find a place that's better than the UK."
Negotiations for a New Deal
The current VPAS deal runs out at the end of the year. The Government is currently negotiating for a new arrangement with the ABPI, and NHS England. The Chief Negotiations Advisor to the DHSC is Sir Hugh Taylor, who chaired the Accelerated Access Review in 2014 to bring innovative technologies to the NHS.
The Government says the "parties are negotiating an agreement that supports better patient outcomes and a healthier population, a financially sustainable NHS, while also supporting economic growth".
As negotiations began in April, Mr Quince said that it was vitally important that the successor to the current scheme delivers for the "taxpayer, patients, the NHS, and life sciences".
Sir Hugh said he was looking forward to parties getting round the table to reach an agreement that not only benefits the NHS but will also encourage the pharmaceutical sector to continue investing in the UK.
Hopes for a New Deal
The pharmaceutical industry is hoping that the new deal will result in a fixed payment rate of 6.88%, as proposed in ABPI's Crossroads report. This rate is close to many other markets in Europe, such as Germany, Belgium, and Ireland. A fixed rate leads to a certain level of risk-sharing between the Government and industry.
"The Government obviously has a very challenging fiscal envelope to work with, but I think any solution has to include some form of normalising of the baseline to this," explained Mr Neill-Hall.  
"The idea is to have an extra wide supportive investment deal for the industry with the industry paying an extra 1.5% across 5 years to help grow the sector and attract investment into life sciences rather than just go into the main NHS pot."
Asked whether he thinks a new deal can be reached by the end of the year, Mr Neill-Hall said that an agreement would have to include "pragmatic" and "realistic" solutions.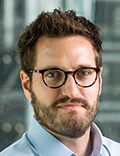 Prime Minister Rishi Sunak has said he supports a new deal, Mr Neill-Hall said. And "we absolutely want to make it happen." 
But the VPAS cap of 2% on the total allowed sales value of branded medicines to the NHS is "way too low given an ageing population," Mr Neill-Hall explained, adding that while there are now more treatments for diseases, "the UK doesn't want to pay for it". He thinks the fundamental problem is the lack of funding.
"The Government recognises the industry is suffering with the scheme, but they haven't got any money to fund it," he said. "I do have ideas, but I'm more worried than optimistic", noting that time is running out to negotiate.
"We are not out to rob the government — if anything the industry is being robbed," he added.
On a positive note, he said that he's talking to stakeholders and he thinks "there's a way out".
"If there is to be hope for our industry for 2024 and beyond, we need to learn lessons from this current disastrous episode and rethink not only how this scheme is negotiated, but have an open review of how medicines are funded," he said.
Contractually Holistic Arrangement
Ms Morris says any deal is going to be a compromise: "I don't see this as just about setting the mechanism for pricing".
"Given the importance of the life science industry to the country and everything in the Government's 'Life Science Vision', this becomes a much more contractually holistic arrangement. What does the Government get out of this? And likewise what does industry get out of it?" she said.
But she also believes a deal can be reached: "At the moment, both parties are at the edges of the pitch. The pharmaceutical firms are saying, 'We aren't paying that', and the Government is saying to the industry, 'You matter to us but you need to look at where we are in the current state of the economy'."
She said it may be a last-minute decision, but the crucial bit is both sides looking at the issue from the other's perspective.
"To succeed it's going to be a trade-off between the medicines pricing and delivery of the life science vision. Promises which don't have proper metrics aren't going to work," she added.
Her prediction is both parties are going to posture. "In the end I suspect we will end up with some businesses saying we aren't prepared to go with the UK anymore and others still continuing to invest. 
"If both sides dig their heels in and we end up with the statutory scheme," Ms Morris said, "that will be bad news all round and that would lead to a greater exodus of investment by pharmaceutical companies in the UK." 
Siobhan Harris is a health and medical journalist. She has written for WebMD and Medscape since 2009. She has also worked as a radio journalist at ITN, BBC, and BFBS Forces radio. Siobhan has a law degree from the University of Sheffield and NCTJ qualification in journalism. She is based in Oxfordshire. 
For more news, follow Medscape on Facebook, X (formerly known as Twitter), Instagram, and YouTube