With busy schedules, waiting patients, and all the paperwork to fill out, it's difficult for doctors to find time to take a moment and reflect. However, NHS England (NHSE) says reflection can be hugely valuable for patient care, staff morale, and for clinicians themselves.
NHSE has launched its new Transformative Reflection guide on 31st March as part of the Enhance programme, which aims to produce a generation of doctors with generalist skills. Within the programme, participants are encouraged to take a more "holistic view of their role within healthcare – a shift in practice which requires a significant reframe of existing professional beliefs," NHSE explained.
The programme's creators hope that participants will experience "transformative learning", which is defined as the process of effecting change in a "frame of reference". The idea is that people's perspectives on the world around them change when they reflect on new experiences that challenge their world view. Research has found that transformative reflection and subsequent learning can have positive impacts on individuals, teams, and perhaps also patient care. Research has also highlighted that critical reflection is associated with deeper learning, understanding, and empathy.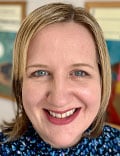 Dr Alison Sheppard, a national clinical fellow at NHSE who contributed to the guide, talked to Medscape News UK about what transformative reflection is and how it can be helpful for doctors.
What is transformative reflection?
Reflective practice is one of the essential elements of professional practice for all healthcare professionals. I think that's something that everybody is really familiar with, but 'transformative' is the key word here. It's not just about reflecting on a situation or experience, it's about thinking about things that you can gain from it and how you can apply that in a meaningful way. It's about thinking, 'Why is it important?', 'How do I feel about it?', 'Is there a gap in my knowledge or experience that I need to address?', and 'Would I approach the situation in the same way next time?' It feeds into the context of competence, which is an important part of our workplace identity and that can have a positive impact on our wellbeing as well.
What are the benefits of reflection?
Reflective practice has lots of benefits. It's one of those things you learn about in your training and don't really appreciate it at the time. You might start off thinking about the benefits to yourself as a clinician, thinking about reinforcing the good attitudes and skills that you already have or identifying something that you need to work on. As you go through your career you start to appreciate the impact this has on patient care, the obvious point about improving patient safety, but also importantly thinking about patient experience. You can then start reflecting on being part of a team which helps to strengthen the relationships that have been created in a supportive environment. Taking it a step further to a system level, you can start involving patient feedback and patient stories, when thinking about designing or improving our services.
What do people get out of reflecting on negative and positive events?
Both are really important and useful, but our brains are so good at focusing on the negative perspective first. [This is] often compounded through the training of healthcare professionals where there's lots of feedback about what you could do differently and what you could improve next time. It's absolutely right to approach it in this way. If things have gone wrong or a mistake has been made, we can learn and improve from that. It's equally important to remember that the vast majority of the work we do every day is excellent and safe, so I think we should have an equal focus on celebrating the good things that we do within teams, individually and within our healthcare system as there's so much we can be proud of and that can have a really positive impact on staff morale.
Do clinicians actually have the time to do reflective practice?
You can argue it both ways. The amount of clinical work that exists will always expand to fill all the available space, so it's one of those things you have to purposefully make time for. Sometimes in order for us to do this consistently, there has to be that requirement of accountability; like for example, for an appraisal. It's not the process of reflection that's a tick box exercise, it's being able to access the time and resources to do it, and that's what needs to be protected. It's also a reminder that it's OK to have a pause in your day and make time for this – we don't have to be working at 100 miles an hour all of the time.
As an individual you can choose whether you make time for this or not. You can really just spend a few minutes every day or week reflecting on what's happened in your working life. There does have to be some responsibility within our leaders and teams to make space for this and to make sure at a systems level people have access within their professional time to do things like this.
Can you provide examples of how transformative reflection would help in a clinical setting?
There are two examples which are quite common now in the majority of clinical settings. One is the Balint groups – this has a real focus on individuals within a small team. You get together as a group of peers and discuss something you've experienced, something you've felt upset about, a case, or anything else you want to talk about. It's about peer support, sharing tips with each other, and helping to make you feel as though you are not alone. Especially for those at a more junior level, it's easy to feel as though you've done something wrong. So, it's really positive to focus on not being judgemental, sharing tips, and learning from that in a group.
The other example is Schwartz Rounds. They give you a broader perspective within the system you are working in. They are a fantastic, structured way to reflect. In a lecture-like situation, you can present or go along to hear complex cases, with the focus being on the good elements of care but also the challenges of that situation. The priority isn't about solving the case, it's about how best to manage complex multi-morbidity, how to work within the system to deliver the best person-centred care that you can. It gives a wonderful zoomed out perspective on things that are going on while you are working.
Can you reflect both alone and with others?
This has definitely changed for me as I've gone through my career. The way most people start is focusing on you as an individual. You are driving home, walking the dog, going for a run, and all these thoughts come back to you about what's happened during the day.
At this point in my life, I try to think about three good things that happen every day. It might be a combination of personal and professional things. I also keep a list of things that I'm proud of which is really nice to look back on, and I also try to update my professional development plan. These are all individual elements that many of my colleagues tend to do as well and not really think about it. 
Then there are the more formal settings and team reflection. My background is in emergency medicine. Many times, when we have had a critically ill patient in the resus room, you might have loads of colleagues involved, from different professional backgrounds. Some you might know and work with regularly, others outside your department, like specialists or paramedics. It's a high stress, high stakes environment. Despite the outcome for the patient, it's important to have a debrief as a team, to help everyone start processing the emotion of the situation and making sure that's a psychologically safe environment for everybody, usually led by the consultant. It's just to go through how everyone is and ask if anyone has concerns or questions. If we didn't have that, it's the sort of situation you could take home and dwell on.
Can you tell us about the new NHSE resources regarding reflection?
It's part of the Enhance programme, which is all about equipping health professionals with generalist skills, which we have identified coming out of the Future doctor report from a few years ago, to deliver holistic person-centred care within our increasingly complex healthcare system. 
"Transformative reflection is one of our themes of the programme. We're asking people to significantly reframe the way they think about being a health professional, to take onboard this more generalist perspective. With that in mind, we realise professionals from different backgrounds may have a different approach to transformative reflection, so within the resource guide we are deliberately not providing a prescriptive 'one size fits all'-type of model. We've brought together expertise from a multi-professional working group to highlight lots of different resources, multiple methods that you can choose, so you can really find the approach that's best for you. We're aiming to give everybody permission to focus on self-development and bring a bit of joy back to work. Transformative reflection is as important in our professional lives as any of the clinical skills we use every day."