Obesity is a chronic disease with multiple pathophysiological aspects, involving more than just an increase in body mass. Like many chronic diseases, obesity is associated with relapse and increased risk for various other conditions, including cardiometabolic disease and malignancy.1
Despite the epidemic of obesity in the UK and its association with other medical issues and social stigma, the condition remains undermanaged in the NHS, as patients' access to weight-management services and evidence-based pharmacological therapies is poor.2–5
In addition, many practitioners still base the prevention and treatment of obesity around the idea that it is primarily caused by hedonistic eating, driven by unfettered access to food that is high in fat and sugar and by a sedentary lifestyle.2 'Eat less, move more' is a mantra commonly heard in primary care.
However, although diet and activity are contributing factors, it is increasingly recognised that physiological mechanisms underlying appetite and satiety are pivotal in the development of obesity.6 Calorie restriction alone is unlikely to be a long-term solution if a person has ongoing abnormal hunger,6,7 and the optimisation of satiety is an important consideration to be addressed early in the management of obesity.
Recent developments in obesity medications, in combination with a better understanding of obesity as a chronic condition, will hopefully lead to a paradigm shift in the management of obesity. Newly developed and evidence-based obesity medications—including liraglutide and semaglutide, which have been recommended for this indication in NICE Technology Appraisal Guidance—directly address appetite and satiety,5,8 and have the potential to drive this change.
To learn about the latest developments in best practice for adult and paediatric obesity, join Dr Matthew Capehorn and Dr David Capehorn in their sessions at Guidelines Live 2023.
Keynote Speaker Confirmed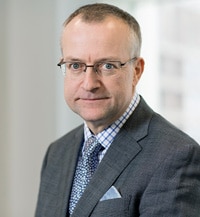 Professor Jonathan Benger CBE MD FRCS FRCEM
Chief Medical Officer and interim Director of the Centre for Guidelines, NICE
To dedicate time to your continuing professional development, book now for Guidelines Live 2023 on 21 and 22 November at ExCeL London. Guidelines Live is an educational event made possible by sponsorship from organisations including pharmaceutical companies. Sponsors have had no input into the agenda of the meeting unless through sponsored session(s) as indicated on the main programme.