Guidelines in Practice Highlights the Main Topics of Interest That Will Feature at the 2022 Guidelines Live Event
Guidelines Live aims to provide you with up-to-date information on clinical guidance to facilitate the implementation of best practice.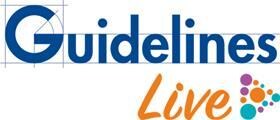 The Guidelines Live team is working with GP educators and primary care-focused professional bodies to develop an agenda that will support your daily practice. Key themes in 2022 will include requesting blood tests and managing abnormal results, and how to identify useful resources to improve patient understanding and self-care. See below for information on the streams that have already been confirmed.

In addition, the 2022 event has expanded to include another auditorium, allowing four clinical streams to run concurrently. The extra stream will focus on management in general practice; sessions will help you to develop your team and manage your practice systems to support clinical care. Potential topics include meeting the requirements of the Quality and Outcomes Framework, managing a 10-minute consultation, career development, and finance.
Supporting CPD and revalidation is core to Guidelines Live: record your learning from the sessions you attend via our reflective template, access digital resources to review those sessions you are unable to attend, and take home quality improvement activities from all of the sessions.

Following the amazing reaction from delegates at Guidelines Live last year, we look forward to welcoming you to ExCeL London for Guidelines Live 2022 on 22–23 November.
Guidelines Live Returns on 22–23 November 2022 at ExCeL London 
Delegate Feedback From 2021:

'It's rare you get such good succinct knowledge in one place at one time, and it gives us the opportunity to take it back to our own GP practices'

'This was an excellent learning experience'  

97% would attend Guidelines Live again
Confirmed clinical streams will include sessions on new guidance, and practical case studies on delivering best practice in the following clinical areas:
asthma
cardiovascular
chronic obstructive pulmonary disease
ear, nose, and throat
dermatology
diabetes
gastroenterology
mental health
paediatrics
women's health.
New for 2022: sessions across the 2-day event focusing on management in practice and professional development, to include:
developing the practice team
meeting Quality and Outcomes Framework requirements
managing a 10-minute consultation
career planning
finance.
Visit guidelineslive.co.uk for more information.
Guidelines Live is an educational event made possible by sponsorship from organisations including pharmaceutical companies. Sponsors have had no input into the agenda of the meeting unless through sponsored session(s) as indicated on the main programme.