Initially used mainly for epilepsy and nausea associated with cancer, since medical cannabis became legal 5 years ago, the profile for who is getting prescriptions is changing. Currently in the UK, it is estimated that 25,000 people are using medical cannabis for a whole range of conditions, including chronic pain and anxiety.
The NHS definition of medical cannabis is any sort of cannabis-based medicine used to relieve symptoms. Since the law changed in November 2018, it is now classed as an unlicensed special medicine and may only be used when other treatment options have been exhausted.
Specialist clinics, some online only, have been set up to prescribe medical cannabis where other treatments haven't worked, as long as the patient has no risk factors. There are currently 214 products available in the country that doctors can prescribe, according to Professor Mike Barnes, consultant neurologist and one of Europe's top experts in medical cannabis and medical cannabis policy.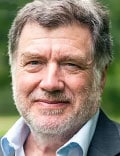 The patients vary more than one might expect.
"Fifty-two is around the average age of a medical cannabis user, broadly split between males and females," he tells Medscape News UK. "One hundred children use it, nearly all for epilepsy, but the age range goes up to people in their 90s."
Psychiatric and Pain Use
"The conditions it's being used for are about 50% for pain in all of its forms – cancer pain, arthritic pain and neuropathic pain; 35% for psychiatric issues – anxiety, a little bit for OCD, depression, and PTSD; then, roughly 15% for everything else – epilepsy, MS, bladder problems, a little bit to treat symptoms of terminal cancer, and a tiny bit for gastrointestinal problems like Crohn's disease," explains Prof Barnes.
Private clinics are responsible for almost all prescriptions for medical cannabis. There are around 25 clinics in the UK. There are five clinics that are licensed to prescribe and dispense. One of them is MAMEDICA,  a CQC regulated clinic at the Lister hospital in Chelsea in London. It provides virtual consultations to patients and dispenses to patients' doors.
The founder and CEO is Jon Robson. He says the clinic has seen a rise in patients presenting with anxiety.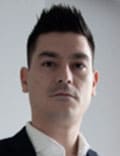 "The most common conditions we see are chronic pain conditions, psychiatry conditions like anxiety and depression, stress. We are seeing an equal amount of psychiatry patients versus pain patients at the moment. A lot of it in the younger demographic, probably brought on from COVID-related issues, according to the feedback we get from our specialist doctors," he tells Medscape News UK
Stigma and Confusion
The law change in 2018 didn't open the floodgates to mass prescribing. For a start, GPs cannot prescribe medical cannabis. A report by the drug reform agency Volteface in December 2022 estimated that 40,000 specialist doctors, mainly consultants, are legally able to prescribe but only around 100 of them do so.
The report investigated how specialist consultants perceived medical cannabis. It listened to the views of more than 40 of them and found worries about the lack of high-quality evidence surrounding the efficacy of medical cannabis, a lack of governance and a lack of knowledge about it in general.
There was some hesitance about cannabis clinics from some doctors surveyed, presuming that it created a prescribing bias. Some doctors said they would be more confident in prescribing if the cannabis was in pill form rather than vape form, for instance.
"Most doctors don't know anything about medical cannabis, don't know how it works, and they don't understand about cannabis medicine as they have never been taught it. So, there's a reluctance to take on something new. There's still the stigma that's it's for people to get recreational drugs on a legal prescription, which is absolute nonsense," says Professor Barnes.
There is a lot of misconception and stigma surrounding medical cannabis because cannabis has been known for so long as a recreational drug that it can be difficult for some to view it in medical terms.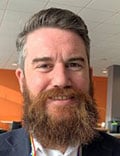 "The days of stigma around prescription cannabis really should be over and we should be looking at the needs of individual patients, listening when they tell us that this is of benefit to them, and providing them with the support that only we as the medical profession can provide," says Dr David Howells, who is lead psychiatry consultant at MAMEDICA.
The Difficulty of Getting Clinical Evidence on Cannabis
For the wider medical profession to have more faith in medical cannabis, there needs to be good-quality evidence of its benefits, such as with randomised controlled trials and evidence of any risks, side-effects, and interactions. But that is difficult to do, according to Prof Barnes.
"The medical profession and government bodies like NICE only look at medicines from a pharmaceutical standpoint. They treat cannabis as a pharmaceutical but it's not, it's a plant. So they apply the gold standard of the double-blind placebo control study, but cannabis doesn't lend itself to those studies," he explained. "For example, getting a placebo for cannabis is next to impossible, as is controlling the dosage, so all of the parameters you'd look for in a pharmaceutical medicine just don't exist for cannabis, as you have to go on real world evidence, which is observational data control studies."
He adds: "Observations studies are happening at the moment, coming up with very good results in terms of efficacy and safety. Seventy-one countries have legalised this for medical purposes, so some good quality evidence is coming out. We just need NICE to accept the validity of that and look at it sensibly."
Mr Robson says he understands why doctors and NICE want to see more evidence. "For NICE guidelines to provide more access to medical cannabis, there definitely needs to be more evidence; however, it's a catch-22 situation. We need more people prescribing it and more patients describing how it's changed their lives," he explained.
"One of the challenges we have is to pass on knowledge from the team of prescribers that we currently have to people who haven't prescribed before and get them to change their thinking, get them prescribing. At the moment, we can only prescribe last-resort treatments. In the future, we want it to be a primary treatment," he says.
The Market is Growing
The projection is that in the UK the number of patients using medical cannabis will grow from 25,000 now to around 350,000 by 2026, according to Mr Robson.
Prof Barnes says it's not happening quickly enough. He says: "Twenty-five thousand are being prescribed now but there are probably around 2 million who would benefit, so we are nowhere near as fast as we'd like. The main negative is there have only been four prescriptions on the NHS, which is appalling. All of them children will epilepsy.
"The downside of prescriptions being all through private clinics, [is that] patients have to pay for it and it's not cheap – an average of £300 a month. We really need prescriptions on the NHS, which is legal to do of course, it just needs a change of mindset among doctors and the powers that be in NHS who pay for these things."
Campaigning to Allow GPs to Prescribe
Prof Barnes believes that GPs should be allowed to prescribe.
"[Currently] specialists have to initiate the prescriptions, but there's no reason why GPs can't do this. We're trying to campaign to get GPs to be allowed to initiate prescriptions. A survey done by the Primary Care Cannabis Network showed 24% of GPs would be prepared to prescribe, with training of course."
He adds that there may be a large percentage of GPs who would not want to prescribe medical cannabis: "76% wouldn't, but we don't need all doctors to prescribe the stuff."
Dr David Howells agrees and says: " It's a shame that the pool of people currently able to prescribe cannabis is so limited. I think it would be very beneficial if GPs were able to initiate these prescriptions themselves. My hope is that public demand for prescription cannabis sways more clinicians to be interested in it as a treatment, and it starts to gain traction as a realistic therapeutic option for patients."
He adds: "If patients do benefit from these products, and can perhaps reduce demands on services, such as opiate prescriptions and in mental health, then that may lead to an overall cost saving for the NHS. The framework by which the NHS provides education and access to care for certain conditions must undergo significant improvements, as eligible patients are still being driven to utilise private services such as ours."