The UK government has decided not to buy the COVID preventative injection Evusheld for immunocompromised people in the UK. The decision has come as a surprise and a huge disappointment to many doctors, charities, and campaign groups who signed an expert consensus statement on August 1 for the Government to make the drug available. The prophylactic monoclonal antibody treatment was seen as a lifeline for the thousands of immunocompromised people still shielding from COVID-19.
The Department for Health and Social Care has agreed with AstraZeneca that Evusheld will be submitted for a full NICE appraisal.
Evusheld was approved by the MHRA in March and is now available in 32 countries, including the US, Israel, and parts of Europe. It's used to prevent COVID in those who are unlikely to have had a response to the COVID-19 vaccines, including those who are immunocompromised.
A government spokesperson in a statement to Medscape UK said: "Following a robust review of the available data, our clinical experts advise there is currently insufficient data on the duration of protection offered by Evusheld in relation to the Omicron variant and the government will not be procuring any doses at this time. We will write to stakeholders with more information on the decision shortly.
"We continue to explore the market for promising treatments that could prevent infection, to add to the antibody and antiviral treatments that are already offered on the NHS. We remain in close touch with all relevant parties."
Shock and Dismay
It had tentatively been expected to be procured by the UK government following the powerful national clinical expert consultation signed by more than 100 clinicians, which had analysed all publicly available data and concluded that Evusheld should be available in the UK.
Dr Lennard Lee, a medical oncologist at the University of Oxford and lead author on the analysis says the DHSC decision not to buy Evusheld has shocked the clinical community.
"The impact is that UK immunocompromised patients will likely be placed at significantly increased risk compared to immunocompromised patients in other countries. This UK pandemic strategy now significantly diverges from global pandemic response norms. Not offering Evusheld to protect the immunocompromised or those with cancer during the Winter pandemic wave in 2022 is not sensible. This is not a strategy that is supported by the 16 clinical specialities represented by the National Clinical Expert Group for the immunocompromised."
The Government says the decision taken by DHSC is based on independent clinical advice by RAPID C-19, which is a multi-agency initiative set up to deliver rapid access to safe and effective COVID-19 treatments for patients, and a UK National Expert Policy Working Group. It says real world data from other countries was examined as part of the review.
Patient groups have been lobbying tirelessly for the treatment to be available. It's estimated to cost £800 for a single dose. Professor Martin Paul Eve is severely immunosuppressed. He's been at the forefront of the campaign for access to Evusheld.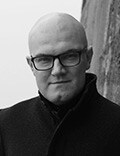 "The DHSC decision is, as the Conservative ex-health minister Lord Andrew Lansley put it, is a failure of government and a failure of transparency," said Prof Eve. "We have been told that a panel of unnamed people has conducted an unpublished review with no available minutes or evidence, but that contradicts the published literature. The decision was made before the most recent international Phase Four studies showing efficacy were available. Further, members of the RAPID C-19 advisory group have come out in public stating that they were not consulted, leaving us in the dark as to who was actually asked."
Charities Call for a Rethink
Hundreds of thousands of clinically vulnerable people in the UK, still shielding hoped to benefit from Evusheld.
Helen Rowntree, director of research, service, and engagement at Blood Cancer UK said:
"Many of our community will be left feeling let-down and vulnerable. We're urging the Government to meet with us and outline their rationale for this decision. There's a significant body of evidence showing that this drug can reduce the chance of dying from Covid in those who are most vulnerable. The decision today will mean that many people who are immunocompromised will be left with no other option than to isolate themselves from their loved ones."
Kidney Care UK is also calling for a change of heart by the Government. Fiona Loud, policy director at Kidney Care UK, said: "A lack of transparency and communication has left many unable to understand the process taken to reach this decision and patients tell us that they are heartbroken after waiting so many months to hear whether this licensed treatment will be made available. We urge the government to think again."
Miss Another Year of Life
Shannon Banks has lupus and is severely immunocompromised. She's been shielding since the start of the pandemic. She says the delay since Evusheld was approved by the MHRA and not purchased by the DHSC has been extremely challenging and this news means even more time away from her family.
"The fact that our government has now sent Evusheld to NICE for a full review is devastating for us a family. The earliest we might get it now is next summer. I am living separately to my family. Does this really mean that I am going to miss another year of life with them? I can't even get my head around that. It makes me incredibly sad. I've been shielding with my husband over the summer while my teenage daughter lives in a flat and works a summer job. With school starting in two weeks, we are swapping back and I will be shielding alone again without either of them."
Glimmer of Hope?
The review by NICE will get under way this autumn but is not expected to report until April next year, which would mean another long wait till the treatment is potentially available in the UK.
There are clinical trials in adults showing a 77% reduction in the risk of developing COVID symptoms for at least 6 months after a single dose of Evusheld but the government wants evidence of longer protection against the Omicron variant circulating now.
However, there is a glimmer of hope that the DHSC may change its mind in the light of Evusheld's latest real-world effectiveness in the 32 countries where it is available.
Professor Eve said: "The Secretary of State for Health Steve Barclay has said already that he is asking officials to meet with AstraZeneca in the coming days to review the most recent data.
"It is clear that he must now reverse and overrule this flawed decision in order to protect 500,000 vulnerable patients and protect the NHS this winter."
Lead Image Credit: iStock/Getty Images