Dr Sam Roberts, Chief Executive of NICE, Answers Some of the Questions Submitted During her Keynote Speech at Guidelines Live 2022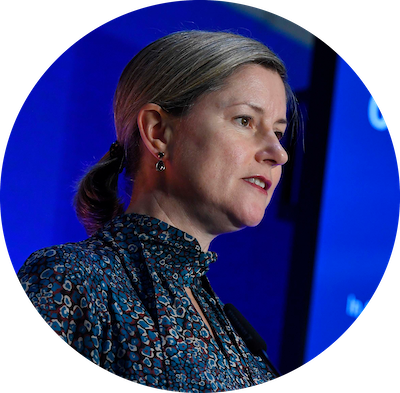 As we enter 2023, NICE's core purpose—to help practitioners and commissioners get the best care to people, fast, while ensuring value to the taxpayer—remains the same. But the world around us is changing: the rate and pace of innovation is increasing exponentially, and health and care practitioners are working under exceptional pressures. So, we've taken important strides to adapt. We've listened to our stakeholders, and they've told us that we would make a greater contribution to the health and care system by:
focussing on what matters most
creating advice that's useful and usable
continually learning from data and implementation.
In order to achieve these ambitions, we've begun to change how we manage our portfolio of guidelines, so that we can prioritise the recommendations that matter most to the system for more frequent and quicker updates as part of our 'living guidelines' programme. Our ultimate aim is to update recommendations on key topics within 3–6 months of new, practice-changing evidence emerging.
In this article, I will answer some of the audience's questions posed during my keynote presentation at Guidelines Live 2022.
1. Will the New Living Guidelines be Easier to Access and Navigate, and Feature More Helpful Visual Elements such as Algorithms and Diagrams?
We are currently testing new designs, tailored to our users' needs, to show how our recommendations could be presented in a clear, concise, and navigable way on our website in future. Visual elements, such as the advanced non-small-cell lung cancer treatment pathways, are developed:
when there is a need to explain complex guidance
as a quick reference guide for care that's time critical, or
when there are a lot of options for a clinician to work through.
2. How Will Healthcare Professionals Be Able to Keep on Top of What Has Been Updated in Living Guidance?
Registered stakeholders will continue to be informed via email. In addition, we're exploring new ways of presenting our recommendations, with the possibility of adding a date stamp to all recommendations. 
3. Is There Any Benefit to Making Guidelines More Prescriptive in Future by Removing Language such as 'Consider'?
Using clear language is important. There are advantages to using more prescriptive standard terminology, and we are exploring how best to convey the strength of the evidence that supports our recommendations, to reduce inconsistencies and achieve a common understanding. 

4. Currently, Each Formulary Uses Different Guidelines. Is NICE Aiming to Standardise Guidelines Across Integrated Care Boards?
NICE provides guidelines on developing and updating local formularies. All integrated care boards (ICBs) must adopt NICE technology appraisal medicine recommendations automatically, within 3 months of these recommendations being made. However, we recognise that we need to continue to work closely with ICBs and other organisations on producing guidance to ensure that we contribute to a usable and implementable 'guidance system' that focuses on the right priorities, minimises duplication, and makes the best use of finite resources.
5. It Can Sometimes Feel As Though NICE Is Working in a Silo Outside of the Health Ecosystem. What Is NICE's Plan for Partnerships?
NICE is highly regarded in the health ecosystem for getting the best care to people fast, while ensuring value to the taxpayer. However, we know that health and care practitioners are working in a very challenged environment, and that the pace of innovation is constantly growing. We are therefore working closely with stakeholders and partners nationally and regionally to ensure that our products can make the biggest difference with the greatest impact.  
This year, we have built in-depth relationships with a small number of ICBs across England to jointly test and understand what we should prioritise and where our products can add most value within health and social care. Over the coming year, we will continue to work more deeply with these systems to test our revised approaches to topic selection, guidance development, implementation support, and uptake monitoring, ensuring that feedback and intelligence from the ecosystem is actively listened to and informs our plans.
Our focus over the next year will be to further develop our partnerships to ensure that NICE is properly interlinked with the health ecosystem and is prioritising useful and useable guidance based on system intelligence, to offer the greatest benefit to patients and the public.
6. Given the Variability in Resources Across England, How Can Increased Integration of NICE Guidance with Electronic Health Systems Be Progressed? 
NICE guidance and quality standards already provide the backdrop for the delivery of healthcare interactions through existing decision support systems and national audits. One of our goals for living guidelines is to make sure that our advice can interface better with the electronic health systems used in practice. We are also working with electronic health record providers to ensure that we get the living guidelines right, and that we progress towards integrating them into electronic health and care systems as quickly as possible. 
7. In the Post-COVID World, with Diagnostic Delays and Financial Constraints, Implementation of Some NICE Guidance Is Not Realistic. What Is NICE Doing to Address This?
We are working across the health and care system to understand where NICE could make the biggest difference. This year we will implement a new institute-wide approach to horizon scanning, topic selection, and prioritisation. This will create a consistent and transparent process that, combined with renewed stakeholder engagement, will ensure that NICE addresses the top priorities of the health and care system and is responsive to the challenges of the post-COVID landscape. We will actively consider how NICE can continue to help with capacity constraints and productivity, building on examples such as our hospital discharge guidance. This means that we will produce advice that supports challenged systems to prioritise, implement, and deliver better care at a lower cost, and these principles will underpin our plans and programmes of work from 2023–2024 onwards.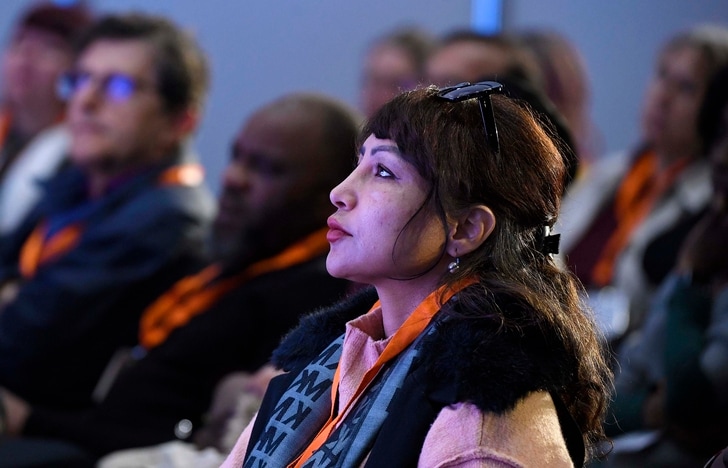 Guidelines Live is an educational event made possible by sponsorship from organisations including pharmaceutical companies. Sponsors have had no input into the agenda of the meeting unless through sponsored session(s) as indicated on the main programme.