Writing in April 2022, Dr Jim Moore Looked Ahead to the Primary Care Cardiovascular Society Sessions at Guidelines Live 2022, Which Focussed on CVD Prevention and NHS Reforms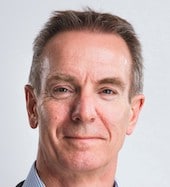 As we move into Spring 2022 and the demands of the COVID-19 pandemic lessen, there is an urgent need to refocus and address aspects of healthcare that have suffered over the past few years. Cardiovascular disease (CVD) prevention is undoubtedly one of those areas; last month, this was recognised by the Secretary of State for Health and Social Care, Sajid Javid, in his speech outlining the 'Road to recovery'—a programme of NHS reforms with prevention and primary care at its centre (bit.ly/3DN9lns). CVD prevention will be the initial priority within this prevention agenda, and I am delighted to announce that it will also be the central theme of the Primary Care Cardiovascular Society (PCCS) programme at Guidelines Live 2022.
Providing relevant, high-quality, up-to-date educational opportunities around CVD for a primary care audience is a central aim of the PCCS, and we are pleased that Guidelines Live will afford that opportunity again this year. The programme will cover different aspects of CVD prevention currently relevant to healthcare practitioners working in primary care, incorporating current national guidelines, new therapies, primary care network (PCN) service requirements, and the PCN Directed Enhanced Service specification. The individual sessions will be delivered by experts in the field of cardiovascular medicine, and arranged to provide plenty of chances to ask questions, enabling you to make the most of this learning experience. We hope that you'll be able to join us.
The Primary Care Cardiovascular Society (PCCS) is a multidisciplinary society reflecting the ideas and opinions of primary care healthcare professionals throughout the UK involved in managing cardiovascular patient care and improving cardiovascular health. We are committed to promoting best practice in primary care cardiovascular health through education, training, and service development. Representing primary care cardiovascular health needs at policy level, we support the development of primary healthcare professionals in cardiovascular medicine, and facilitate and lead primary care cardiovascular research. Membership of the PCCS is free for GPs, GPwSIs, GP registrars, nurses, pharmacists, and physician associates.
To access resources and presentations related to Guidelines Live 2022, click here. You can also view our Guidelines Live 2022 special companion editions of Guidelines and Guidelines in Practice, produced to provide further information on sessions covered in the main agenda. 
Guidelines Live is a must-attend live event focussed on essential guidance-related continuing professional development (CPD). Developed by specialist GPs and GP appraisers, Guidelines Live 2023 will feature 12 clinical streams of educational sessions on the latest clinical guidance for the whole primary care team, including GPs, nurses, and pharmacists. Dedicate 2 days to your CPD by registering to attend Guidelines Live 2023 here. Guidelines Live is an educational event made possible by sponsorship from organisations including pharmaceutical companies. Sponsors have had no input into the agenda of the meeting unless through sponsored session(s) as indicated on the main programme.
What Our Delegates Say:
'The speakers were brilliant as always. It's been informative and reinforces what I'm doing in my practice.' 
'There's been a huge range of topics being discussed, and I found it hugely relevant to primary care. It's up to date and very applicable to my day-to-day practice. It's great!'