More and more doctors are reducing their working hours in the UK. From senior consultants to GPs to newly qualified medics, working less than full time is becoming the norm.
There are different reasons for this shift in working practices. It appears a significant proportion of doctors who are edging towards retirement are reducing to part-time work to avoid punitive pension deductions. Others are choosing to cut back because of increasing workload, stress, and burnout.
There is also a growing group of medics who are reducing their hours to concentrate on a side hustle, be it a business venture or fulfilling hobby. It has long been a challenge to balance full time doctors' hours with family life, so some are choosing to prioritise a better work-life balance.
The statistics speak for themselves:
69% of respondents to a 2019 survey conducted by the Royal College of Surgeons of England had reduced working hours as a direct result of pension tax rules
Two-thirds of trainee GPs in England plan to work part time, according to the King's Fund survey in 2022.
A Royal College of Physicians workforce census in 2018 showed that 23% of consultants worked less than full time (LTFT), with 41% of female consultant physicians working LTFT and 11% of males.
Five doctors spoke to Medscape News UK about their reasons for reducing their hours.
Repeated Cycles of Burnout
Dr Amy Attwater was a full-time A&E doctor in the Midlands who decide to reduce her hours and take on alternative part time roles for the sake of her mental health. She had months off with burnout and said she considered leaving the profession altogether.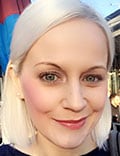 "I was locked in repeated cycles of burnout, taking time off, having burnout again and I felt like I never recovered.
"I'd had my son. I was doing 3 nights in a row and never got to see him. My husband was picking up so much of the slack. It got to the point when I got diagnosed with a couple of chronic physical health conditions, and also ended up with chronic psychological issues like general anxiety disorder, depression, and PTSD. I just couldn't carry on.
"I needed to have a more manageable working life. So, now I work part time for Warwick medical school and have a remote job for NHS 111. Paramedics call me when they are with a patient, and I try to downgrade the call, so the patient doesn't have to go into hospital. I can send over a prescription for steroids, antibiotics, or whatever. By doing that, we are managing to downgrade 90% of ambulance calls, so people don't have to be taken to hospital. I also do a few A&E bank and locum shifts on top of that. It's far less stressful.
"I think doctors have had enough. The NHS is dealing with far more patients, and it's only going to get worse. Much as we love the NHS, the moral injury and secondary trauma that we are having to put ourselves through just isn't worth it anymore.
"It took me years to get to the point where I said 'No, I'm putting myself first now' and that's what I did."
Lifetime Pension Caps and Penalties
Dr Rob Leigh (not his real name) is a consultant in his 50s at a hospital in the South East of England. He is furious about what he describes as the unfairness and uncertainty surrounding NHS pensions. Doctors are subject to an annual allowance (£40,000) and a lifetime allowance (£1,073,000). You can breach these amounts by working more hours and earning more money, so for many it can make financial sense to retire or reduce your hours.
Dr Leigh said that he has thought long and hard about cutting his hours like so many of his colleagues have done. "The only reason I'm still working now is we are under such pressure, I genuinely couldn't look my colleagues in the face if I left them to pick up the additional work.
"I was going to cut back in August 2020, but we were still in the middle of COVID and I would have had to drop my hours by 40%. Instead, I did £12,000 of extra work, putting my life at risk, and got an unavoidable £20,000 tax bill as a direct result of having done so.
"I paid to go to work and put my life at risk.
"I rewrote my will – we all did – and put it in a special folder with the bank passwords and insurance details and put it on my wife's desk, just in case. 
"The Treasury has put a limit of how much you can put in your pension scheme, it's a little over one million pounds. It's extremely comfortable – but gives nothing like the amount doctors in their 70s are drawing now.
"There's also a limit of £40,000 that you can put in in any given year. It is an actuarial calculation based on what the NHS pension scheme thinks my pot of money might be worth in retirement. We have no control of this.
"I am now in a scheme which costs more, pays out less, and encourages me to take my 30 years of experience and not use it.
"The last five people from my on-call rota left before state retirement age – two of them in their 40s.
"Quite a lot of us are voting with our feet. I haven't done so yet, but I'm vaguely aware that it's tightening my coronaries to stay on."
Amount and Toll of Work 'Not Sustainable'
Dr Lizzie Croton is GP who used to be a partner and now has a portfolio career.
"I was working in a lovely practice as a GP partner and then just before COVID, I thought 'I don't think this is sustainable.
"We had a lot of mental health consultations and a short amount of time to deal with them. It never really felt like I could do a good job or deal with anything properly in the time.
"They were emotional consultations. I started to get physical symptoms, like a really severe headache, and ended up getting referred to the stroke clinic, which thankfully it wasn't. At that point, I began to think this is not sustainable long term.
"I thought about which bits I enjoyed. I like seeing patients, that's where my skillset lies rather than the business side of things.
"I'm not a partner anymore but I still work in the same practice. I don't do as many sessions, I do some other work as a GP in Scotland, and then some appraisal work, which is totally different.
"I do carry out mental health work but have longer appointments now offering a different service. So, it's more of a portfolio career. 
"I feel better now. My husband says I am! I can now step back and reflect if I'm doing too much. I can still take too much on, but I'm more aware of my limits now and I do a better job.
"The job seems more exhausting after COVID, as people are coming in with more complex issues. I think caring for the carers is more important than ever, as doctors are notorious for not looking after themselves."
Working on the COVID Frontline
Professor David Oliver is a consultant in geriatrics and general medicine at Royal Berkshire NHS Foundation Trust, Reading. He cut his hours to 4 days a week 3 years ago. Dr Oliver said he suffered burnout and resigned as President of the Royal College of Physicians last year.
"I've been an NHS doctor since 1989, a consultant for 25 years, and I was looking after a big acute COVID ward through the first, second, and third waves. Towards the end of that time, I eventually caught COVID myself and I got mentally and physically exhausted.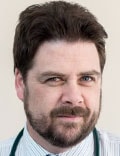 "I did have to face up to the fact that everything people were asking me to do was a bit overwhelming and I couldn't cope with it anymore. The extra drama for me was I was elected President of the Royal College of Physicians. I'd been one of seven candidates and put all that effort in but when I won, I was so knackered and burnt out that I eventually came to the conclusion I couldn't take the job on.
"I was really conflicted about resigning, as I had worked towards this role as the last major job in my career and was looking forward to influencing national policy to help clinical colleagues and NHS services, but I had to walk away before I was due to take up the role.
"In the end, having rarely been off work in 34 years, I had to be off for 5 months and then do a phased return to work, but I needed permission to do this from occupational health and colleagues. Doctors tend to be very guilty about accepting they are ill and should take time out.
"I wrote about my experience in the BMJ and Financial Times and I got so many other doctors writing to me saying they were grateful someone talked about it in such an open way, saying it's given us permission to admit out own vulnerability and stresses.
As far as part-time working goes, it's better having someone doing 3 days a week than no days a week. They are not indentured servants.
"Plenty of people will want to go part time, like doctors with parental or caring responsibilities or with health problems or those in the last phase of their career. If you want to keep older workers in the job, they may want to go LTFT to preserve their sanity.
"Work-life balance is also important to current younger generations. They don't want to be wage slaves from their mid-20s till their late 60s. It's not immoral to want a work-life balance or a portfolio career that goes beyond just clinical medicine. Any job, however fulfilling, ceases to be enjoyable if workload gets too much."
Childcare and Side Businesses
Dr Catherine Fernando is a GP in East Lothian. She and her husband, also a doctor, have four school-aged children. She was working as a salaried GP in the town she and her husband live in, when she had an idea to start a business.
"I needed a new doctor's bag, but an extensive search of the internet revealed very few desirable styles for women. So, I set up IYASU (which means "to heal") in Japanese and it makes luxury vegan medical bags for women in healthcare.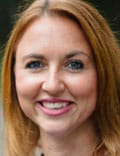 "I absolutely love working as a GP in our local practice 2 days a week. I find the job extremely rewarding and suited to my personality. I have the best colleagues and a wonderful team.
"I need to work part time because of childcare, as my husband is often away due to work commitments. I think I would burn out if I worked full time as a GP due to the pressure of the workload. It's good to have days off and other focuses in life, so that you can stay resilient and give the best to your patients when you are at work.
"Now that I've managed to launch my business, it's like my fifth baby and I want it to fulfil its potential.
"Being a doctor is my primary passion in life, and it will always be my true vocation. I felt extremely shallow when I decided to take a year out of medicine to 'sell handbags'! But I'm really proud of what I've achieved with IYASU. It is all about honouring women in medicine; the bags are produced from eco-friendly materials, and I am going to give back 5% of the profits to education and healthcare charities. I think that this will be fulfilling in a different way, maybe even achieving hope and changing lives on a greater scale than treating individual patients."
Disclosure: Dr Kevin Fernando, husband of Dr Catherine Fernando, is a frequent contributor to Medscape UK.